AMI Italia: Medical Products and Software Solutions
AMI Italia is a company that has been operating for years in the medical sector as a producer and direct importer of both electromedical equipment and specialist disposable materials.

AMI Italia has become in 20 years an industrial and technological reality of great success, in a sector with a high content of innovation. Young, flexible and dynamic, able to capture in advance the needs of customers, it has established itself both on the Italian and international market by focusing on a selective strategy and by investing in research and development. It's nowadays one of the best Italian companies emerging in the world.
Lascia i tuoi dati per essere ricontattato.
21 March 2022
Facing the Challenge of Increasing Cardiovascular Disease How Cellular-Enabled Defibrillators Can Help Save Lives Worldwide By Fabio Norfo, IoT Services
[…]
28 February 2022
Original birth spa is a cardioprotect company since today. Original Birth spa, Leader in the production and marketing of auto
[…]
28 February 2022
A.M.I. ITALIA is ASSOCIATED COMPANY OF CONFINDUSTRIA MEDICAL DEVICES. Confindustria is the  most important association representing manufacturing and service companies
[…]
Each 2 minutes Sudden Cardiac Arrest claims one life. To anyone and anywhere!
The key is to unable availability and easy access to AEDs.
ANYONE CAN BE HERO WITH ONLY 3 SIMPLE STEPS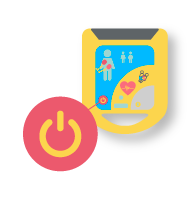 1
Turn on the AED and follow the instructions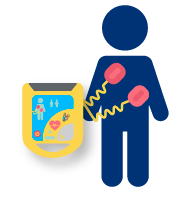 2
Attach the AED pads, and plug in the connector (if necessary)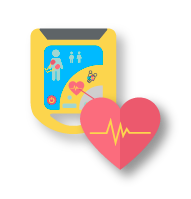 3
Press the "shock" button (if the AED recommends it)