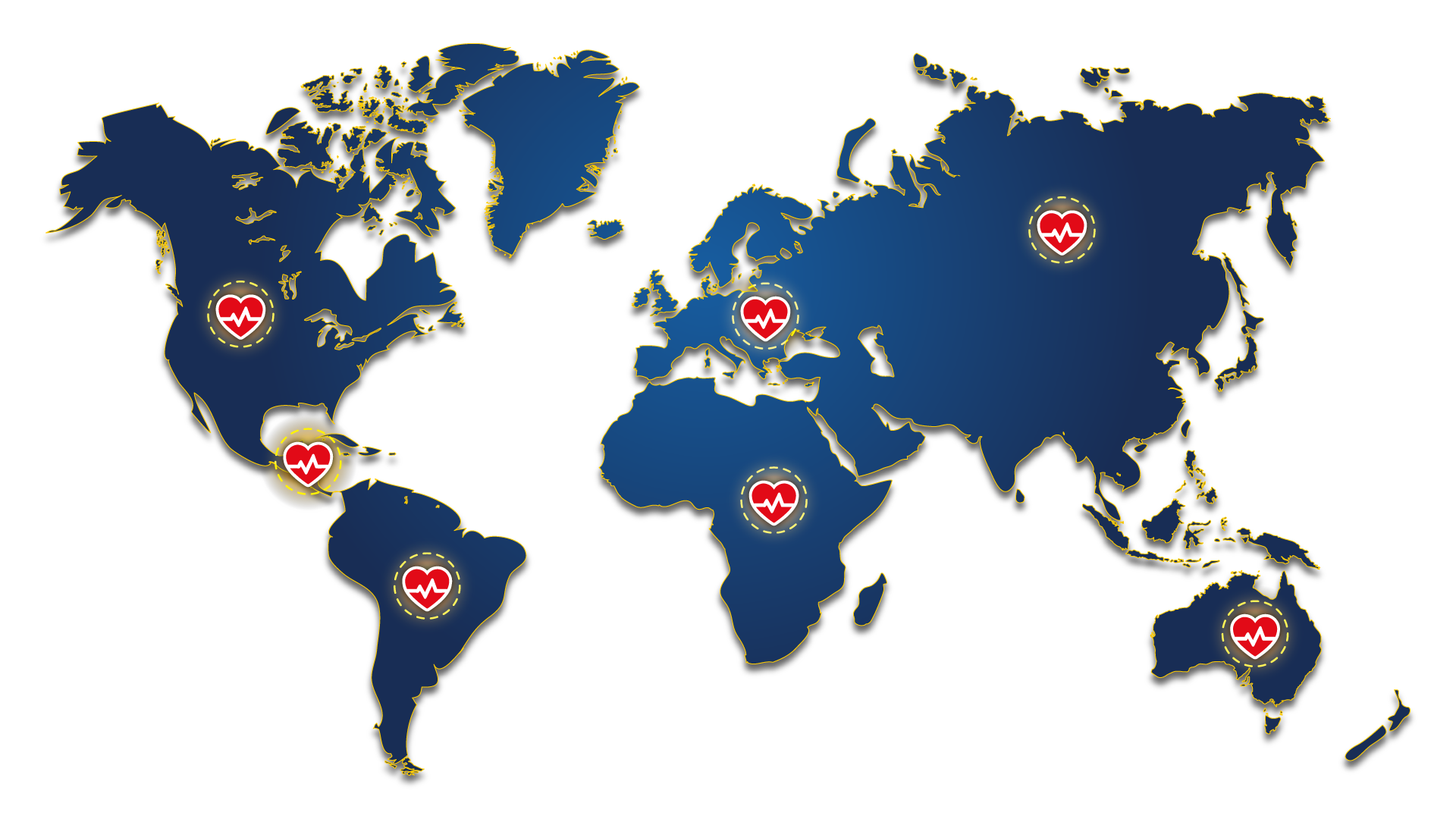 Everywhere
TO BE REALLY READY
to save a life when needed!
EUROPE
SEE ALL
Italy, Cyprus, Sweden, Switzerland, France, Francophone Island (France), Belgium, Austria, Netherlands, Great Britain, Greece, Poland, Germany, Ireland, Spain, Portugal, Czech Republic, Hungary, Romania, Ukraine, Russia, Turkey
ASIA
SEE ALL
Saudi Arabia, Israel, Oman, Malaysia, Thailand, Lebanon, Indonesia, South Corea, Middle East, India, Pakistan, Iran, Singapore
AFRICA
SEE ALL
Morocco, South Africa, Algeria, Egypt, Nigeri, Kenya, Tunisia, Libya, etc
OCEANIA
SEE ALL
Australia, New Zeland
NORTH-AMERICA
SEE ALL
IN PROGRESS: Canada, USA
CENTRAL AMERICA
SEE ALL
Costa Rica, Honduras, Nicaragua, Panama, Mexico
SOUTH-AMERICA
SEE ALL
Colombia, Argentina, Ecuador, Chile, Bolivia, Perù
AMI ITALIA is one of the largest manufacturers of defibrillators for the foreign market and today distributes its devices in about 50 countries around the world.
It collaborates with recognized partners in health organizations, military, emergency response, sport Federations, sport associations, institutions, municipalities, industries, schools.
Everywhere TO BE REALLY ready to save a life when needed!
Reaching someone with a sudden cardiac arrest can be very difficult. Rescue services hardly manage interventions in sports centers within ten minutes from the event, this is the reason why each of these structures should be equipped with a defibrillator that help to intervene quickly and to save lives. To spread awareness around cardio safe sport AMI Italia has partnered with many sport organizations.
Any information about cardiosafe places needed?
Send us an email and we will answer you question as soon as we can